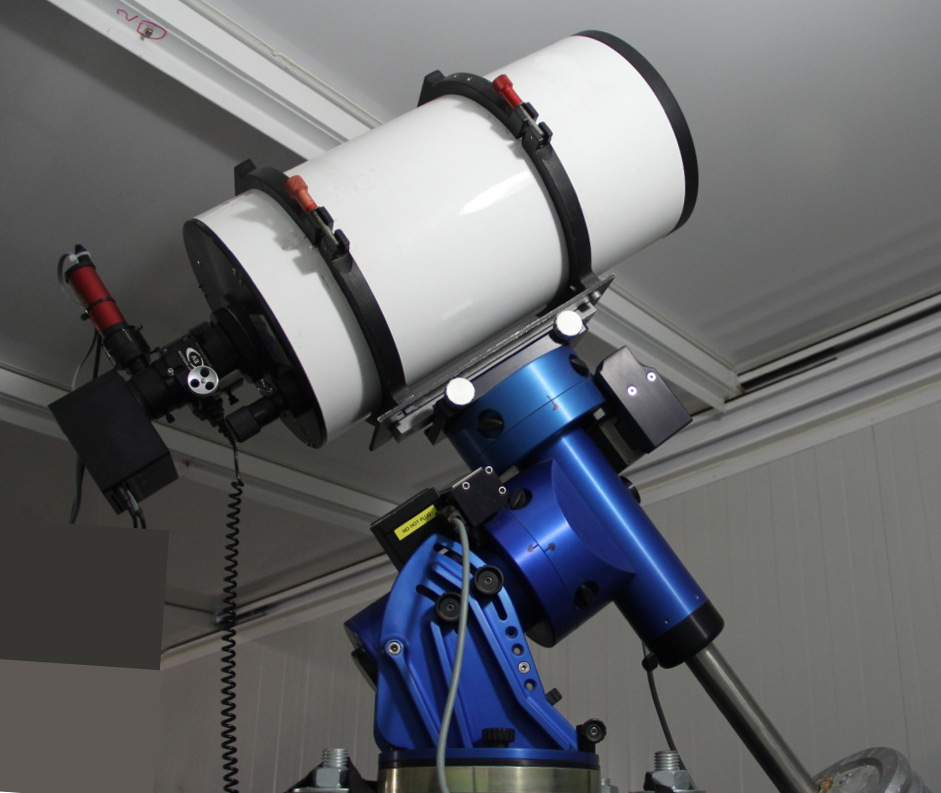 Here's how I'm going to do astrophotography in 2013. On top of the sturdy 10Micron GM2000 sits a Costruzioni Ottiche Zen Simak 240.
The CCDs are a Moravian G2-1600 (with Astronomik Luminance, H-Alpha, S[II] and O[III] filters) and a SBIG ST-i.
There's a JMI EV2 focuser and an TSOAG27.
Clear skies to me!